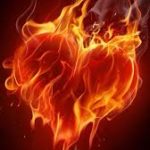 Online Meditation Retreat,  led by Vessantara and Advayasiddhi
Sunday 27th and finishing on Thursday 31st December, with the option of joining for a meditative celebration of the New Year UK time.
After a year in which many of us have faced physical restraints and limitations here is an opportunity to discover just how unlimited the heart can be.  So much in 2020 encouraged us to close down, and raised our  anxiety levels.  Let's prepare for the New Year by finding deeper resources and love without limits. We can  move our awareness  from physical separation to the heart level, on which we are seamlessly connected to people and all life,  always and forever. The retreat is  open to all Order members and others in Triratna with an established meditation practice (of at least 3 years).
The retreat will include presentations, guided meditations, opportunities to ask questions and connect in small groups, and some devotional practice.
Doing Retreat at Home
We are aware most people will be joining the retreat from home and will need to make it work in those conditions. So please do what you need to, in order to make it work for you. If you are new to doing retreat at home (and even if you aren't…) a good idea is to undertake to follow the 5 precepts during the retreat, not  to look at the news/tv/radio, and generally cut down on input. Physically it will work best if you create a space with a shrine and where you can be on your own and uninterrupted during the sessions. Just tell people around you what you are up to, and they will generally be supportive.
Programme
The teaching sessions will be at times that are likely to suit the majority of participants from around the world. With such a spread of time zones, we can't accommodate everyone. So, if you can't attend a live session, we aim to make recordings available to watch later for those booked on the retreat.
All timings are UK:
Session 1:  7.00 – 7.50am Chanting and unguided meditation with Advayasiddhi.
Session 2: 10am–12 noon:  Teaching session with Vessantara.
Session 3:  3.00 – 3.40pm:  Small groups.
3.45 – 4.30pm:  Led practice/devotion with Advayasiddhi.
Session 4:  7.30 – 8.30pm:  Teaching session with Vessantara.
The retreat will begin at 10am on Sunday the 27th, and finish after session 2, at 12 noon on Thursday 31st December.  For those who'd like the opportunity, there will be  an additional Meditation and Ritual session  to see in the New Year,  from 23.15 -00.15 UK  time.   
To book please email by  clicking here  and  putting  Love  in the subject line and you will be sent a zoom link and a link to a retreat page where you will be able to make a donation for the retreat .  If you are not an Order Member  please include a very short summary of your meditation experience so far.  For example  'been a Mitra for 4 years with the Dublin centre.'