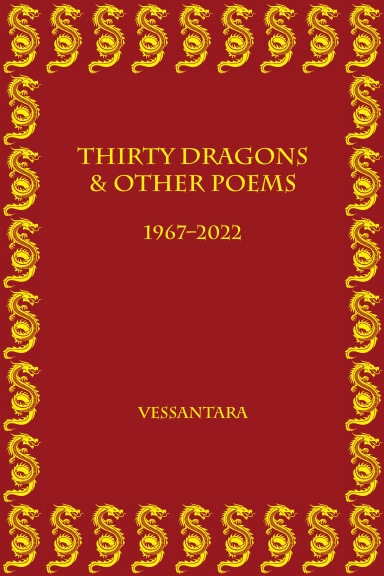 Worlds Within, Herefordshire UK, 2022. Paperback, 144 pages.
In 2022, with the kind help of my friend Vidyadevi, I put together a volume of some of the poems I've written over the years. It's called 'Thirty Dragons and Other Poems' and includes a whole set of dragon poems that turned up during my three-year retreat, along with others from different periods of my life right up to 2022.  These dragons are  now available to order from Lulu. UK price is £5.65.
You can read a few of the poems included in the book here.