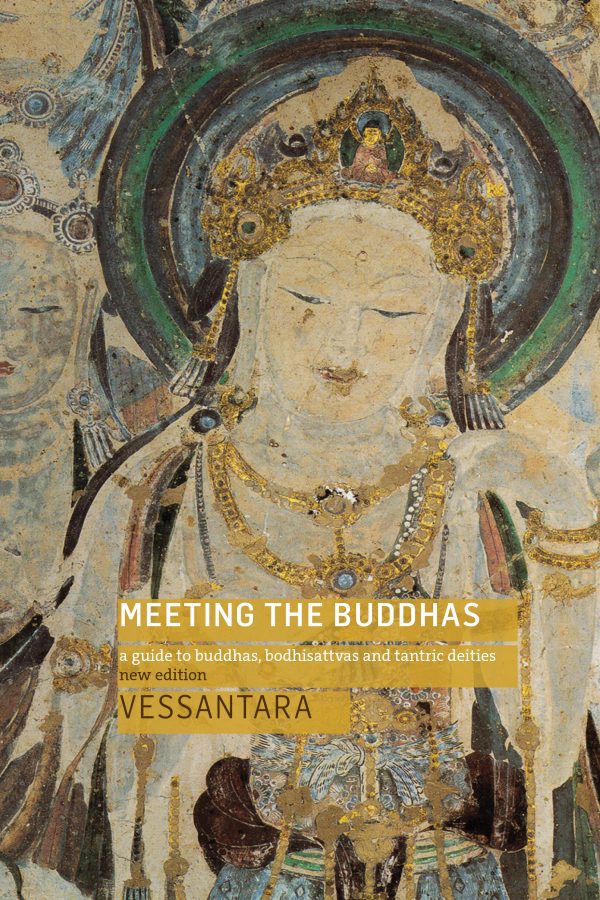 Windhorse Publications, Cambridge UK, 2022.
Paperback 432 pages, 27 colour plates and 36 illustrations. UK price: £18.99.
You can buy it from Windhorse, or elsewhere.
Also available as an eBook from Windhorse Publications.
My first book, written over a 5-year period before its final publication in 1993 – and still selling well all these years later!  Now in a new revised edition, it  covers all the main figures that are meditated on in the Indo-Tibetan Buddhist tradition. I give a great deal of information about the figures but, even more important, I've tried to convey a real 'feel' for them and the magical world into which meditation on them can lead. All these different figures embody enlightened qualities: wisdom, compassion, peace , freedom, and so on. Using this book as a guide, you can engage with the figures and activate those qualities within yourself.
There are also
German
and
Dutch
translations available of earlier editions.