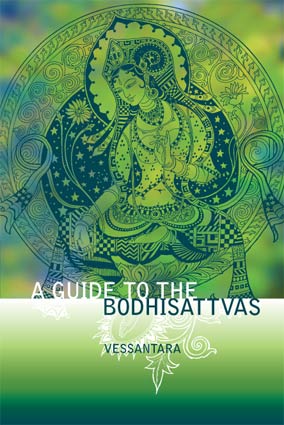 Windhorse Publications
Birmingham UK 2008
Paperback and eBook
117 pages
ISBN: 9781899579846
This is Part 2 of Meeting the Buddhas in an old edition. It covers all the main bodhisattva figures, such as Manjushri and the different forms of Tara.
I like the cover, with Aloka's rendition of an ancient Green Tara mural.
The book is no longer published. It has been superseded by the new edition of Meeting the Buddhas.