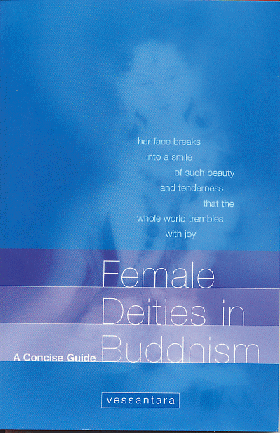 Windhorse Publications, Birmingham UK, 2003.
Paperback 126 pages, 8 colour plates.
ISBN:9781899579532.
Price: UK £8.99, USA: $12.95.
An introduction to female figures in Buddhism, including Tara, Prajnaparamita, Dakinis, Kuan Yin and others. Each of these figures is a kind of mirror in which we can see our own potential for wisdom, compassion and freedom. Some of the material appeared in Meeting the Buddhas, so if you already have that book then check before buying that you want this one for the new material.
Buy Female Deities in Buddhism.