Here are some other teachers (listed in alphabetical order) to whom I feel much gratitude for their interventions in my life, even though in some cases our contact was quite brief.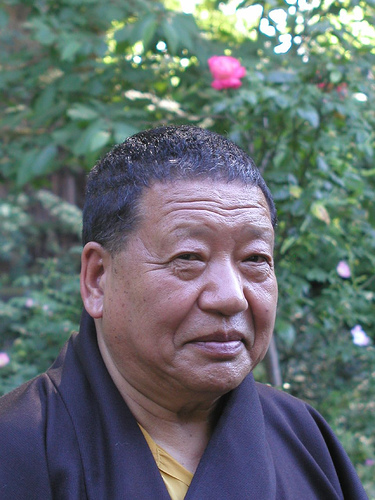 Akong Tulku Rinpoche (1939-2013) was the co-founder of Samye Ling Tibetan Centre in Scotland, and was  responsible for establishing both Dharma centres and humanitarian projects. He was the first Buddhist teacher I ever met, when I turned up (in a terrible state) at Samye Ling in 1971. I told him I had come to meditate seriously, and he took me at my word, setting me a programme that soon had me sitting 12 hours a day. Although they were very tough, those weeks of intensive practice were a lifesaver for me, and I shall always be grateful for his help at that time.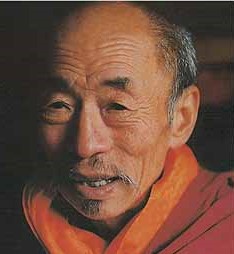 Dhardo Rinpoche
(1917-1990) had a great impact on me, although I barely saw him. He was one of the main teachers of Sangharakshita, and said that he regarded all members of the Western Buddhist Order as his personal students. In his later years he was based in Kalimpong in Northern India, where he opened a school for Tibetan refugee children. There is a biography of him –
The Wheel and the Diamond
. I corresponded with him, and visited him in Kalimpong in 1990, during his final illness. You can read
here
the article that I contributed to a book about him, in which I describe that visit.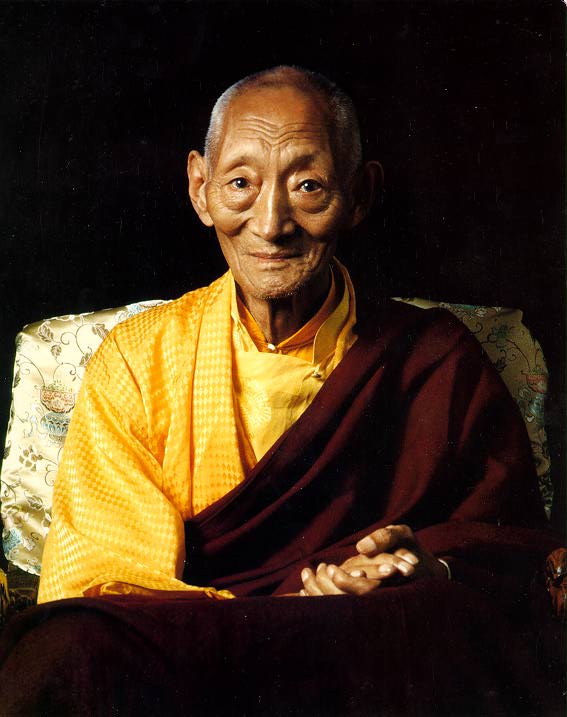 Kalu Rinpoche (1905-1989) was one of the foremost meditation teachers of the Kagyu School of Tibetan Buddhism. In his later years he made several visits to the West and founded many Dharma centres. He happened to be visiting Samye Ling when I was there in 1971, and I received a long-life initiation from him. His presence had a strong effect on me, and helped precipitate my decision to become a Buddhist.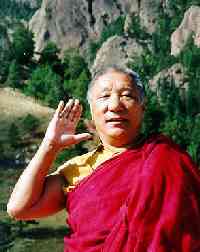 Khenpo Tsultrim Gyamtso Rinpoche
is a great scholar and yogin of the Kagyu/Nyingma tradition of Tibetan Buddhism. He lives in the manner of the wandering yogins of old, with very few possessions, going from place to place giving teachings, which are often in the form of spontaneous songs of realization. He is the main teacher of
Lama Shenpen Hookham
. I have been fortunate enough to receive pointing-out instructions from him.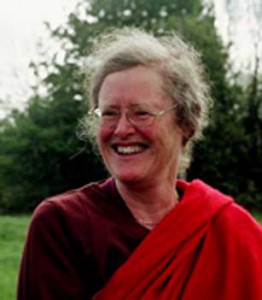 Lama Shenpen Hookham
is an Englishwoman who has practised in the Tibetan Buddhist tradition for over 30 years – both in India and the UK. Her root teacher is Khenpo Tsultrim Gyamtso Rinpoche, who has authorised her to teach Mahamudra – the highest teaching of the Kagyu school of Tibetan Buddhism. She is the founder of the Awakened Heart Sangha and author of 
The Buddha Within 
and 
There's More to Dying than Death. 
I attended retreats at her centre in North Wales in the mid-2000s, and she was helpful and generous with her understanding of Mahamudra and Dzogchen.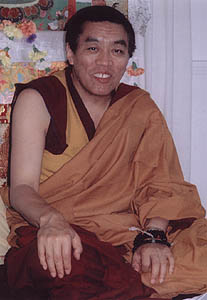 Lodrö Tulku Rinpoche
is a lama of the Gelug School who has a
Dharma Centre
in Switzerland. He is a great practitioner of Chöd, a powerful meditative ritual that promotes the development of lack of attachment, generosity, compassion and wisdom. Lodro Rinpoche learnt this meditation at the age of seven, and the effects of his over fifty years of practice are very clear. I have received initiations from him in connection with this practice.